Hi, My name is Jessica Campbell and I have been teaching art in the Tampa Bay area since moving here in 2002. I have a degree in Art Education from SUNY New Paltz, and am a certified art teacher in the State of Florida. I have taught at several schools here, including Westchase Elementary and Carrollwood Day School. It was a privilige to stay home with my babies and now that they are both in school, so am I! I recently started teaching art full-time at Schwarzkopf and McKitrick Elementary. I've had to scale back on my part-time job, but still enjoy seeing and teaching all of my little friends at the Westchase Rec Center.

Art has always been a passion of mine. My goal is to not only share my love of art, but to build confidence in young artists. That confidence will come from learning basic art skills and creating projects that they are proud to display.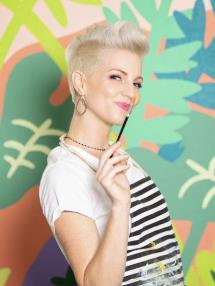 Make art. Make friends. Have fun!

If you have any questions,

please call or email me.

Jessica Campbell

813-563-9577